Taylor Swift Throwback Thursday: "Ours" Music Video
Taylor Swift has a fantastic record of making music videos and letting them tell the stories of her own songs. Her video for "Ours" is no exception to that rule.
"Ours" was Swift's sixth and final single from her fourth studio album Speak Now, and was the fifth to be sent over to country radio. The track is a fan favorite and the music video is one of the best in Swift's videography. It was released on December 11, 2011, and aired on E News and E! Online. The video was the second one directed by Declan Whitebloom.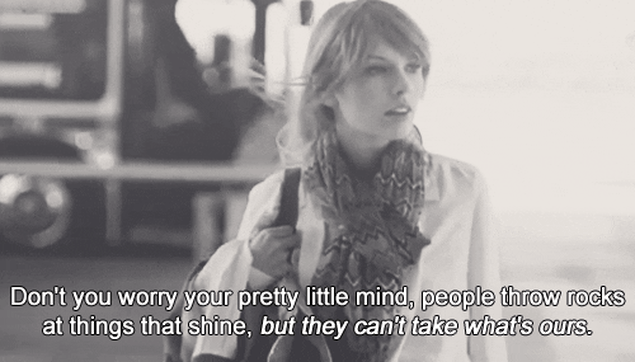 Swift herself was the one who came up with the concept of for the video. The storyline itself was inspiring, as it went through a day in the life of a girl missing her man while he was away serving the country. After watching her life without him, reminiscing about their times together, the video finally ends with the two embracing one another, showing the beautiful meaning of true love.
It's inspiring to watch a story that fits perfectly with the song, and knowing that several people who have loved ones in the military can relate. Swift's concept was brilliant, and it gave the video the reception it deserved. We love the video, and we can remember our first time watching it and falling in love.
Not only is it inspiring, but it truly shows Swift's incredible artistry and mind when it comes to her craft and creating something beautiful. What do you think about the music video? Is it your favorite in her videography? Let us know your thoughts by sounding off in the comment section below.